Thai Yoga Massage
Traditional Therapeutic Thai Massage
Traditional Thai Massage is a manual therapy that brings the whole body towards a physical and energetic balance, and to a state of deep relaxation.
It works by pressing points and energy lines with the fingers, hands, arms or feet, mobilizing the body, stretching it from different angles and with harmonic movements, to achieve a profound therapeutic effect. This massage incorporates passive yoga postures that allow you to recover flexibility and reach a very deep relaxation. It contributes to release the physical and emotional stress stored in the body. It also promotes a deep and coordinated breathing, seeking to integrate everything into a flow, a sacred dance of harmonious movements.
Benefits of Thai Massage:
It is deeply relaxing, reduces stress.
Improves flexibility and movement capacity.
Relieves muscle tension, reduces stiffness and relieves pain in muscles and joints.
Stimulates blood circulation.
Favors the good functioning of the internal organs.
Increases vitality and improves the natural flow of energy.
Favors inner peace and a calm mind.
Where does it come from? How does it work?
In Thai language it is called nuat phaen boran, นวด แผน โบราณ, literally: ancient-style massage. Despite its name, Traditional Thai Massage has its origins in India 2500 years ago, where, according to tradition, it was developed by Shivago Komarpaj, Buddha's doctor. That is why Thai massage has a strong influence of Ayurvedic medicine, Buddhist philosophy, Traditional Chinese Medicine and yoga.
It is based on the theory of the vital energy that circulates in the body through sen energy lines. Thai Yoga Massage uses pressure in these lines to move the energy that may be stagnating, and thus prevent diseases. It also mobilises the different parts of the body, stretching the muscles as if it were passive yoga.
According to its principles, the physical, energetic, mental, emotional and spiritual bodies are connected. When performing Thai Massage we are working on the physical body, Annamaya Kosha, which will have a direct impact on the energetic body, Pranamaya Kosha, and indirectly, on all others, having a holistic and global effect.
Do you want to book a session?
Opening Hours
Monday to Friday
9:30-20:30
By appointment only.
How is a typical Thai Yoga Massage session?
Thai Yoga Massage is often called "the sacred dance", because a good Thai Massage should flow like a dance, being absolutely in the present moment, and working with the deepest humility and gratitude. It is from this place that both the body and mind can open, surrender and release the accumulated tension, and allow the healing process to begin (or continue).
Thai Massage is also often described as a passive, effortless yoga session (hence the name…).
In a typical Thai Massage session your whole whole body will be treated on and not just one area, keeping in mind that everything is connected physically, but also seeking the harmony of body, mind, emotions, conscience and spirit. Thai Massage may be quite dynamic and we can work in many different positions: lateral, prone, supine or seated.
A Thai Massage session is developed in a quiet, respectful environment. Thai Massage is usually done on a futon on the floor, with the person fully dressed. It is recommended to wear ample and comfortable clothing that allows movement of the joints, as well  not having a heavy meal within two hours prior to the session.

Although the intensity of the pressures are adapted to each person, Thai Massage can be physically intense, so it is necessary that the therapist is aware of any possible injuries or health problems of the receiver (see "contraindications").
Usually no other products or instruments are used beyond the therapist's body (hands, elbows, feet, knees …), although sometimes Thai Massage can be complemented with other techniques (Luk Pra Kob, pindas or hot herbal compresses, the use of oils, Tok Sen, and others).
After the session…
It is advisable to avoid strenuous or stressful activities. Plan your massage so that you have some free time for yourself afterwards, to rest, to integrate the bodywork, to enjoy the relaxation feeling…

We recommend to drink water after the massage, maybe some hot tea or herbal infusion to re-hydrate the body and help eliminating the toxins that are released during the massage.

Sometimes after a session, you may experience fatigue or a slight sense of dizziness, but this feeling is temporary. Usually the feeling is one of relaxation and wellness, as well as of increased energy.
Precautions and contraindications
Traditional Thai Massage can be adapted to each person. However, to be able to fully enjoy the massage and its benefits, you should be able to be comfortable sitting and/or lying on the floor.
There are some conditions in which Thai Massage would be contraindicated, or where certain precautions should be taken into account, or in which some of the techniques would not be performed.
Cardiovascular diseases, heart diseases or high blood pressure (when not under medical care),

varicose veins: very gentle pressures have to be applied, and the technique of blood flow stop (bloodstop) is totally contraindicated.

Os

teoporosis: special caution must be used in stretching, and only very gentle pressures.

History of joint dislocation, especially of the shoulder: mobilizations and intense stretching of the affected joint(s) must be avoided.

Severe problems of the spine, herniated disc, acute low back pain, sciatica, and when there has been any type of surgery:    

Avoid spinal extensions, spinal rotations, or apply them with great caution and gentleness.

Special attention must be paid to postures and transitions between them.

In certain types of cancer, it is considered that massage can accelerate and worsen the pathology, considering that the lymphatic and sanguine systems are stimulated. 

In case of cancer please consult with your medical doctor before receiving any kind of massage.

Any direct application of massage on wounds, fractures, scars from recent operations, swollen joints and areas with inflamed skin, burns or any type of infection should be avoided.

The massage would be totally contraindicated in case of active infection, fever or extreme physical weakness.
If you have doubts, contact me.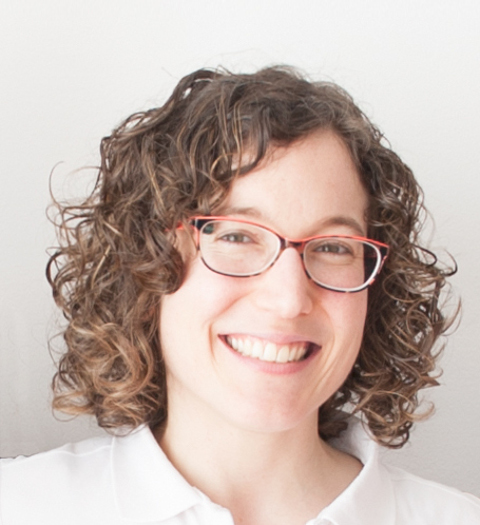 Sandra Jiménez
Zen Shiatsu, Kobido, Thai Yoga Massage, Auriculotherapy.
I'm a computer engineer who one day decided to leave her job behind to devote herself fully to her passion: Shiatsu, Traditional Chinese Medicine, health and wellness.
I launched AMALUR ZEN in 2011 as a blog about health and Shiatsu, while working as a massage and Shiatsu therapist in different centers of natural therapies in Barcelona. In 2013 I opened my own center "AMALUR ZEN ~ Integral Wellness", sharing the space with a multidisciplinary team of therapists for almost 5 years.
Now you can find me in Vitoria-Gasteiz, offering sessions of Shiatsu, Kobido, Thai Yoga Massage, teaching Acroyoga, and enjoying a simpler and quieter life.