Shiatsu
Traditional Japanese Massage
Shiatsu is a manual therapy that supports your body's natural self-healing processes in order to improve your health.
It's an overall relaxing therapy, which can induce a meditative state, achieving a lasting sensation of well-being. Shiatsu supports the optimal performance of your organic functions (digestive, respiratory, circulatory, immune system, etc) and can help in recovering from a wide range of pathologies. But above all Shiatsu has a preventive nature, helping you fend off problems before you're ill.
SHIATSU CAN HELP YOU WITH...
Backaches, headaches, joint issues…
Insomnia, anxiety, depression, stress
Menstrual pain, PMS, menopause
Treatments for pregnancy and postpartum
Improving your mental and physical performance
Strengthening your defenses and your metabolism
Increasing your consciousness and body awareness
BASIC SHIATSU
A 30 minutes session for working a specific body area or as a "maintenance" session.

Intended as well for those who want to experience Shiatsu and are just looking for the more affordable option, or those you don't have the time for a full session.
ZEN SHIATSU
Recover both physical as mental and emotional balance through a comprehensive treatment and deep relaxation. Maintain and improve your health, get rid of fatigue and restore your body's energy.
Especially suitable for stress, chronic or occasional pain, insomnia, digestive problems, etc.
ZEN SHIATSU +
A 90 minutes Zen Shiatsu session to dive into a deep relaxation experience. This longer session is especially recommended for your first visit, to be able to make a more detailed assessment of your current context. .
For those seeking a more complete treatment.
You may also be interested in:
INTEGRAL WELLNESS
Not only Shiatsu: combine diagnostic techniques of Traditional Chinese Medicine with Zen Shiatsu; we will complement the sessions with other techniques such as ear acupuncture, moxibustion or cupping, as well as dietary recommendations and specific exercises, all tailored to you.
65€ – 90-minute session
Do you want to book a Shiatsu session?
Rates
30min – 30€
60min – 48€
90min – 60€
Integral Wellness – 65€
Opening hours
Monday to Friday
9:30-20:30
By appointment only.
How is a typical Shiatsu session?
In a Shiatsu treatment it is essential to treat the whole person (body, mind and emotions): the goal of Shiatsu is to conserve and improve the person's' health, restoring balance to the body in order to treat any illness or discomfort. Ultimately, Shiatsu tries to help the receiver to gain consciousness, be more aware of the body and its internal resources.
A Shiatsu session is developed in a calm, respectful environment. Shiatsu is usually done on a futon on the floor, with the person dressed. It is recommended to wear comfortable clothes and not have a heavy meal within two hours prior to the session.
Before starting the treatment, the therapist will usually do a diagnostic assessment, asking questions about the history of symptoms. The diagnosis may be complemented by the palpation of the hara (abdomen), radial pulse and examination of the tongue, according to the Chinese Medicine principles. Is a Shiatsu session we treat the body as a whole, and not only certain parts. Similarly, the causes of the disease (or imbalance) are treated, and not just the symptoms.
Shiatsu is a technique that is not painful or invasive, and does not use other products or instruments beyond the therapist's body (hands, thumbs, elbows, feet, knees…), although sometimes it can be complemented with other techniques, such as moxibustion or cupping.
Do you want to know more?
You can check the Shiatsu FAQ (in Spanish).

After the session…
It is advisable to avoid strenuous or stressful activities.
Often the treatment is complemented by exercise recommendations and healthy dietary changes.
Sometimes after a session, you may experience fatigue or a slight sense of dizziness, but this feeling is temporary. Usually the feeling is one of relaxation and wellness, as well as of increased energy.
Precautions and contraindications
Although Shiatsu does not have any side effect, certain precautions should be taken into account::
Shiatsu may not be applied in case of high fever, infectious diseases or extreme physical weakness.
Shiatsu is contraindicated in case of cancer with the risk of metastasis.
Pregnant women should always receive shiatsu from properly trained and experienced practitioners. See the specific treatments for pregnancy.
Direct application of massage on varicose veins, wounds, fractures, scars of operations, swollen joints and inflamed skin areas should always be avoided.
In case of osteoporosis, the affected areas should be avoided, and/or use only very light pressure.
Want more?
More information about Shiatsu is available in Spanish:
What is Shiatsu?  ·   Benefits of Shiatsu  ·  History of Shiatsu  ·  FAQ  ·  Contact us!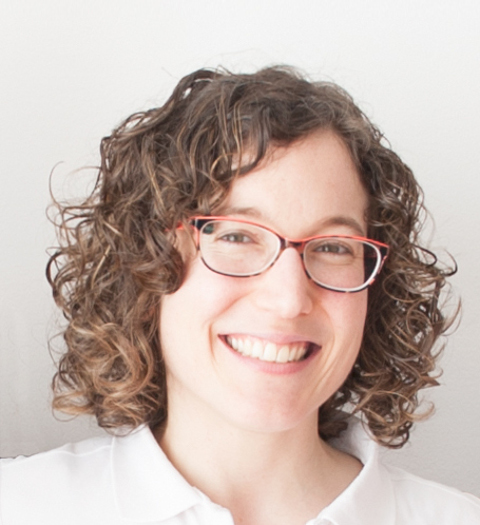 Sandra Jiménez
Zen Shiatsu, Kobido, Thai Yoga Massage, Auriculotherapy.
I'm a computer engineer who one day decided to leave her job behind to devote herself fully to her passion: Shiatsu, Traditional Chinese Medicine, health and wellness.
I launched AMALUR ZEN in 2011 as a blog about health and Shiatsu, while working as a massage and Shiatsu therapist in different centers of natural therapies in Barcelona. In 2013 I opened my own center "AMALUR ZEN ~ Integral Wellness", sharing the space with a multidisciplinary team of therapists for almost 5 years.
Now you can find me in Vitoria-Gasteiz, offering sessions of Shiatsu, Kobido, Thai Yoga Massage, teaching Acroyoga, and enjoying a simpler and quieter life.