Kobido
Japanese Facial Massage
Kobido is a form of Japanese facial massage which aims to rejuvenate the face, preventing and reducing the impact of the aging process.
It visibly improves the appearance of the skin, provides brightness and a more uniform tone, removes and prevents wrinkles, reduces eye bags and provides great hydration to the skin.
Kobido is combined with
Shiatsu
pressure points, a Japanese therapy that helps
restore and balance the body's energy.
Applied to the face, it releases facial and neck muscles, relaxing the tension areas that cause wrinkles, and brings vitality back.
BOOK A SESSION:    +34 661 950 447    –    info@amalur-zen.com
A deep relaxation
The combination of Kobido's energising, delicate and sensitive techniques, applied in a subtle, quick and rhythmic way, induces a great relaxation effect. After a Kobido session you will feel rested, relaxed, with a clear mind, just as after a deep and restful sleep. Therefore Kobido is considered a very effective technique to reduce stress.
The Way of Beauty
The origin of Kobido (in Japanese, 古 美 道, "ancient way of beauty") dates back to the fifteenth century, and the legend says it was a treatment reserved exclusively for the Imperial family and the most noble and wealthy families in Japan.
According to the philosophy of Kobido, in line with the Eastern traditions, beauty is the result of a perfect balance between physical, emotional and spiritual health. Kobido's old and refined techniques seek to maintain and restore harmony in these three branches.
The natural facelift
Kobido is also known as the "facelift without surgery." Thanks to Kobido's techniques, with a continued treatment in time, you can naturally achieve:
Regain the tone, lightness and moisturization of the skin.
Enhance the beauty and improve the overall appearance of the face, giving it a healthy look and a fresh and youthful feeling.
Gradually reduce (and prevent) wrinkles, sagging and skin blemishes.
Rejuvenate and repair the facial tissue (even scars).
Stimulate cell metabolism, causing the skin to renew faster.
Improve blood circulation and lymph flow, bringing more nutrients to the skin.
Release blocked tension in the facial and neck muscles.
Remove toxins, impurities and dead skin cells, preventing aging of tissues.
A whole body energy balance.
See the results from the first session!
Do you want to book a Kobido session?
Rates
50min – 50€
10-session Voucher: 300€
40% discount. Voucher expiration: 3 months.
Opening hours
Monday to Friday
9:30-20:30
By appointment only.
Recommendations for before and after your Kobido
Both men and women of all ages can benefit from Kobido massage. On the first visit, a small skin type assessment will be performed, and any therapeutic targets will be specified.
To get the best aesthetic results, we recommend a session a week for the first 2 months and then a session every 15 days. But even only one Kobido session will provide a good deal of wellness, relaxation and balance.
Before the Kobido session the face should be clean, with no traces of makeup, creams or other products. For men it is advisable to have shaved most recently before the session (it is not recommended to perform Kobido with beard).
We always recommend drinking plenty of mineral water after the Kobido session, to help the body to completely eliminate toxins and to hydrate.
Contraindications
Kobido should not be applied in cases of skin with acne, psoriasis or other skin diseases in the face. Also in the event of very recent scars or face surgery, cuts or inflammations.
You should avoid Kobido massage if you have botox.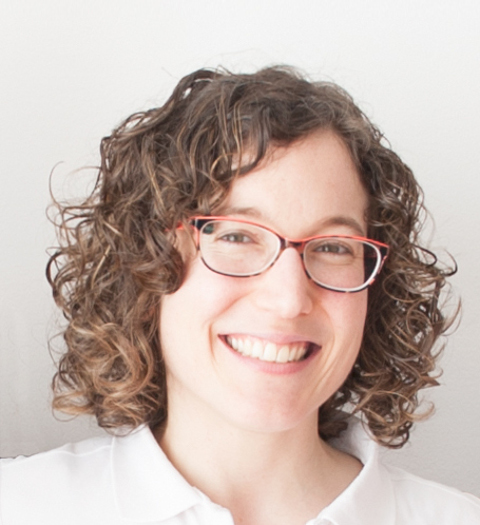 Sandra Jiménez
Zen Shiatsu, Kobido, Thai Yoga Massage, Auriculotherapy.
I'm a computer engineer who one day decided to leave her job behind to devote herself fully to her passion: Shiatsu, Traditional Chinese Medicine, health and wellness.
I launched AMALUR ZEN in 2011 as a blog about health and Shiatsu, while working as a massage and Shiatsu therapist in different centers of natural therapies in Barcelona. In 2013 I opened my own center "AMALUR ZEN ~ Integral Wellness", sharing the space with a multidisciplinary team of therapists for almost 5 years.
Now you can find me in Vitoria-Gasteiz, offering sessions of Shiatsu, Kobido, Thai Yoga Massage, teaching Acroyoga, and enjoying a simpler and quieter life.