Meditation and Self-hypnosis for happiness
One focus:
find happiness within yourself/strong>
Two techniques:
– Self-hypnosis as a tool to enter within yourself, create a kind internal dialogue.
– Meditation as a technique to stop identifying with the internal noise of thoughts, learn to observe and take advantage of the silence inside and create more serenity.
These workshops are inspired by values derived from Sarah's model on self-confidence and self-esteem, and scientific research on happiness and wellbeing.
DATES
Saturdays – 10:30 to 12:00 (every two weeks)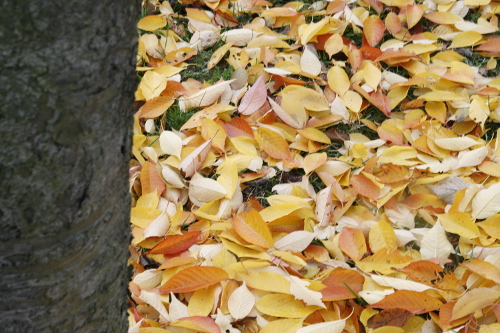 22/10
05/11
19/11
03/12
17/12
Arrive on time! We start and finish respecting the schedule 10:30-12:00.
RATES
Full course (5 classes) = 50€
1 class = 12€
PROGRAMME
Introduction
Hypnosis (guided step by step)
Autohypnosis
-break-
Guided or contemplative meditation
Space for  questions
SIGN UP NOW
By e-mail: sarahvdc@gmail.com or info@amalur-zen.com.
BOLETÍN DE NOTICIAS
¿Conoces nuestro newsletter?
¡Recibe en tu correo todas las novedades y la información de los cursos, charlas y talleres!
Sarah Vandecasteele
Psychologist, Trainer, Hypnotherapist
Sarah is a Belgian psychologist, trainer, and personal and profesional development expert who employs a range of therapeutic methods, including Hypnotherapy and the Solution Focused Approach. She has been working in Brussels and Barcelona as a certified hypnotherapist, has developed protocols for the use of self-hypnosis as a healing tool for a variety of issues.
As a trainer, Sarah shares tools with other therapists and healers, illustrates concepts with concrete examples, and tries to offer opportunities to practice in small groups. She has given trainings in Spain, Belgium, The Netherlands, Tunisia, Palestine, and Indonesia.
Do you want to sign up for a class or workshop?
Please make sure you include your correct contact details, so that we can confirm your registration to the event, as well as the complete title of the workshop or activity you'd like to attend to.
If you'd like to have further information regarding any of the classes or workshops, you can use the contact page or call us: +34 661 950 447.
Please, complete this form: